Porcelain tiles are available in a wide variety of shapes, size and colours, not to mention the different finishes. When choosing tiles for your home it is important to consider the look and feel you are going for. Whether it be a shiny gloss look, matte understated look, a smooth velvet semi polished look or even a textured finish to evoke character in your project. Tiles can represent an opportunity to stamp one's personal style in their home. Finish is a word design consultants at Italia Ceramics showroom refer to commonly. Finish refers to the texture or visual characteristic of a tile surface. Italia Ceramics takes you through the different types of finishes in porcelain tiles.
Porcelain tiles are made from clay or a mixture of clay's and other materials, fired over 1200-3000°C where the tiles are transformed into one solid surface.  Porcelain tiles tends to have fewer impurities, making the tile a compact and hardwearing surface. Full body porcelain tiles carry colour and pattern through the entire thickness of the tile making them ideal for a plethora of spaces from kitchens to industrial floors. The strong characteristic in the way the tile is made allows for endless finishes to be offered.
Types of Porcelain Tiles
Polished Porcelain Tiles:
As the name suggest, after being fired, porcelain tiles are polished by a machine to give a mirror like finish and rectified by squaring the edges of the tile. The shiny look of the tile gives a rich high-end appearance making your floor not only look flawless but extremely durable. The best way to look after your polished floors is with a steam mop to prevent any watermarks or streaks.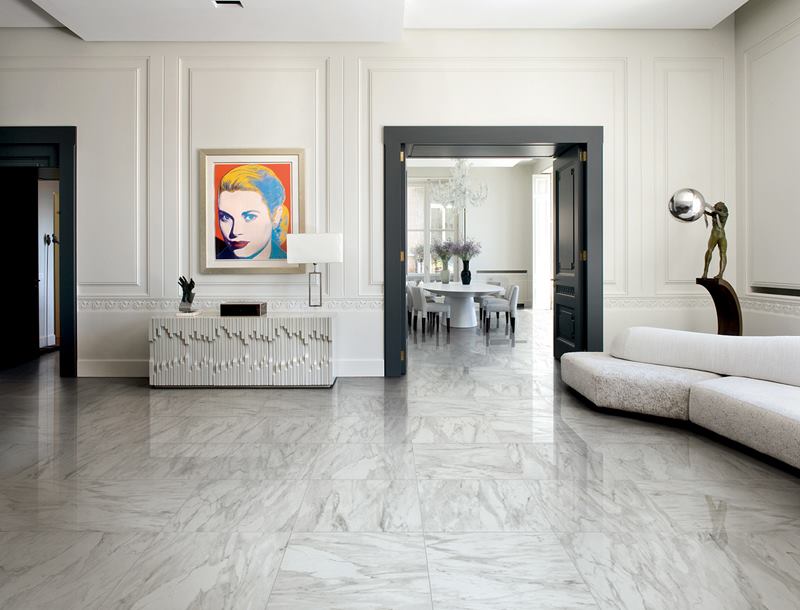 Semi Polished Porcelain Tiles:
Semi polished tile also known as "Lappato" retains elaborate techniques to achieve a polished tile surface. The tile is lightly polished, using the same process as polished porcelain. However the layer of the glaze is very thin in comparison to the full polish finished.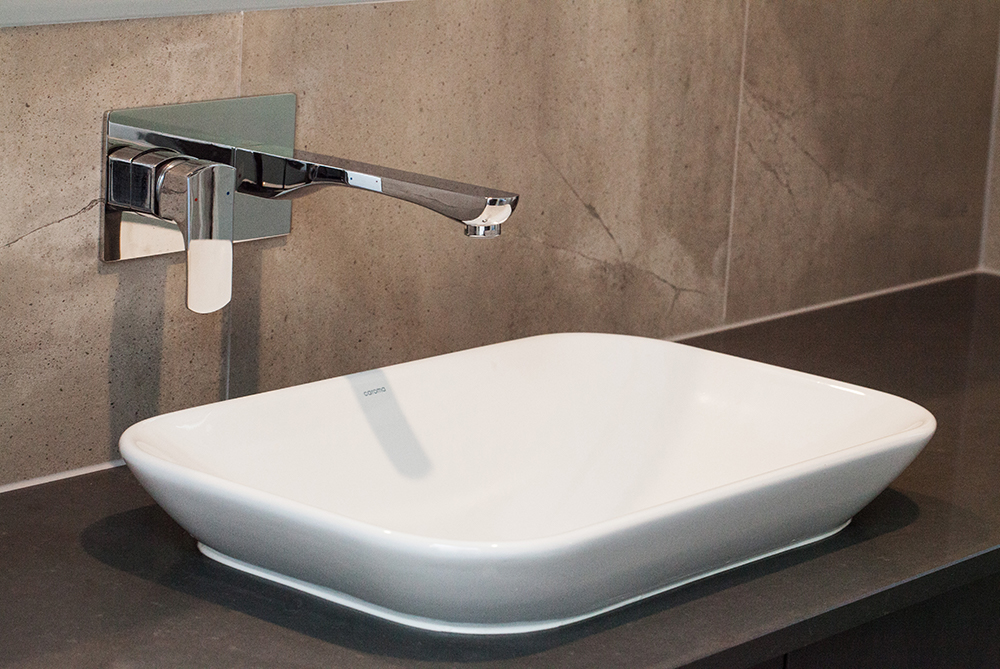 Glazed Porcelain Tiles:
Glazed Porcelain tiles are a dense tile surface with a high degree of durability being suitable for light and heavy traffic. The glaze is put onto the product before firing, making the product one of the strongest on the market. Some varieties in glazes itself are determined on how light or dark the glaze is. The lighter the glaze, it generally tends to be a harder surface in comparison to a darker glaze tiles.
Matte Porcelain Tiles:
Matt finish tiles also known as "unpolished" are incredibly stylish and on trend today.  This particular product comes out of the fire kiln in its natural form with no further treatment or processing required. The rough appearance is a popular choice to achieve a traditional and natural look whether it be indoors or outdoors. Matte tiles are a very durable product that makes a perfect floor option indoors and outdoors for its grip-like finish in dry and wet environments.